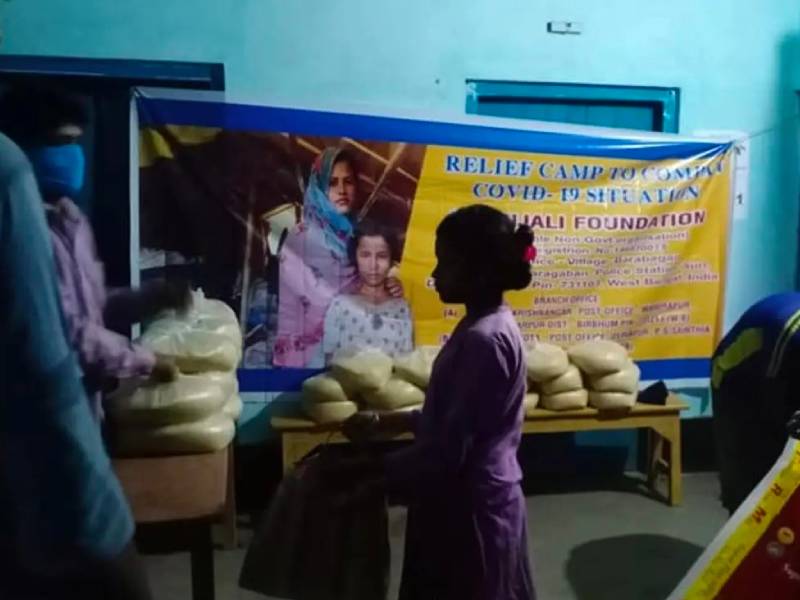 Gitanjali Foundation Organized Relief Camps for Economically Poor People in West Bengal
Gitanjali Foundation, a non-profit organization working in the backward districts of West Bengal, organized many relief camps for economically poor people who were severely affected by the COVID-19 pandemic. The camps provided rice, daily amenities like soap, and other essential items to over 5,000 families.
The foundation's founder, Raihan Ul Haque, said that the camps were organized in response to the growing need for help among the poor. "Many people had lost their jobs or had had their incomes drastically reduced due to the pandemic," he said.
"They were struggling to even afford basic necessities like food and soap. We wanted to do something to help them."
The relief camps ran for over a month, and they helped thousands of people. "We are grateful for the support of our donors," said Mr. Haque. "Their generosity made it possible for us to help so many people in need."
The foundation continued to organize relief camps for as long as necessary. "We did not abandon the people who needed our help," said Mr. Haque. "We continued to do everything we could to support them."
The relief camps were a shining example of the work that non-profit organizations were doing to help the poor and vulnerable during this difficult time. They were a reminder that there were still people who cared about others and were willing to help those in need.
Here are some additional details about the relief camps:
The camps were located in the district of Birbhum, West Bengal.
They were open from 9am to 5pm, seven days a week.
People could come to the camps to collect food and other essential items.
The camps also provided medical assistance and counseling services.
If you would like to donate to the relief camps, you can do so by visiting the Gitanjali Foundation website. Your donation will help to ensure that more people in need can receive the help they deserve.